Pricing Plans to suit your yoga practice
NEW COMERS PASS: 2 WEEKS UNLIMITED YOGA
If you are new to the studio, this pass is for you!
One Newcomer Pass purchase per person, to be used within 14 days of your first visit
If you take a class twice a week, this is the best option
Plus – If you join while in your Newcomer Pass Period, your first month is only $99 – only valid if purchased before your Newcomer Pass expires. You save $36!
Please note:
Guest pass must be redeemed each month; it cannot be carried over for future months, a $25 value per guest pass!
Passes are not shareable or transferable.
Single or Drop-in passes are not for use in workshops.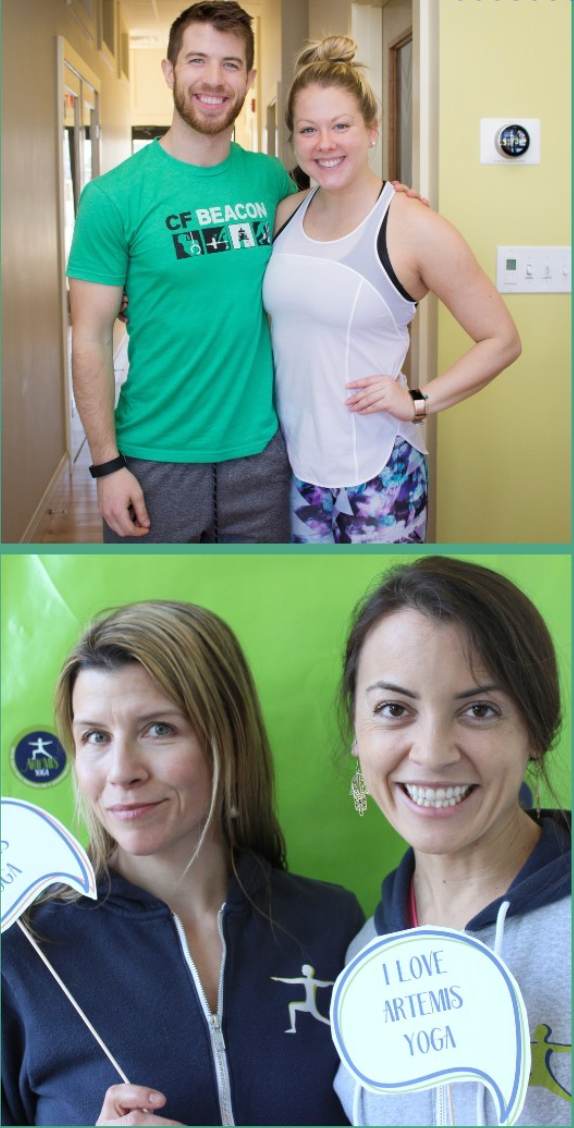 FRIDAY IS FRIEND DAY ALL SUMMER LONG!
All Artemis Yoga students are welcome to bring a friend to class for FREE every Friday from June 24 to September 2.
So the next time your friend asks you about Artemis Yoga, don't just tell 'em, bring 'em!
It's simple:
Sign up with your own pass.
Add a "drop in" class for your friend.
Use the code "FriendFriday" at checkout to get the drop in for free.
One friend per paying student, provided space is available. You should sign up in advance to ensure you each have a spot.
Private sessions are an opportunity for breakthroughs in your practice!
Whether you want a bit more instruction, are working on a specific pose or coming off an injury or are simply new to yoga and would like more 1:1  instruction, a private session might be for you.
Rates per private session (up to 2 persons)*
Tune up – 30 minutes – $75
One hour – $125
1.5 hours – $185
*Please inquire if you have a specific teacher in mind as our general rates may not apply.